Sales Team
Danielle Boven
Senior Sales Rep
Hi, I am Danielle Boven. I have been in the construction industry for over 15 years. A majority of my experience comes from the project management side. I have been in the awning field for over 6 yrs. I am a Florida Native, so I understand the necessity of shade.
At home, we are family that's overrun with boys. We are a very active family who share a passion for sports, nature, and animals. I am an advocate for children with special needs, and am a supporter of Surfers for Autism Awareness.
Brian Cline
Senior Sales Rep
I am an accomplished sales professional who has consistently helped family organizations expand and achieve goals. With over 18 years in sales management I an dedicated to helping clients satisfy their needs and budgets. By the age of twenty four I was the youngest store manager of a retail chain that produced 146 million in revenue for Leisure Bay Industries.
I'm a local graduate of Pinellas Park High School and proceeded to obtain my Bachelor of Arts degree at the University of South Florida.
Raised in an outdoor lifestyle, I enjoy family events ranging from camping, kayaking and any beach related events. I'm a frequent member of local beach cleanups and volunteer at my church's youth group.
I am a proud family man of three outgoing boys who also participate in the local beach cleanups frequently. "It is important that our youth understands the importance of taking care of our resources and this earth."
Dan Perri
Senior Sales Rep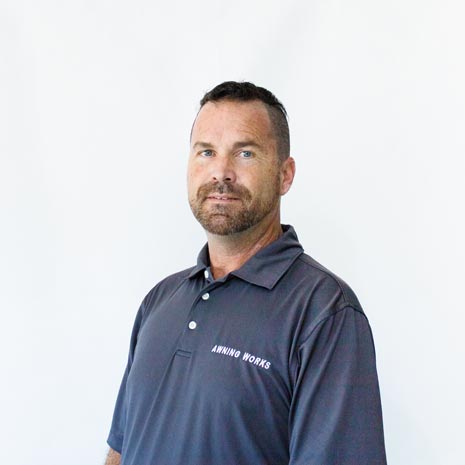 My name is Dan Perri, a senior sales representative and part of the Awning Works family for more than 20 years and going strong.
I have always enjoyed the energy generated by a new project, exciting new products and a variety new project opportunities. These many years working for Awning Works has provided me unique experience by being a part of many projects large and small from start to finish. I have worked with customers to enhance their home's beauty and efficiency with a variety of products such as bahama shutters, new awnings of all shapes and sizes or just recovering existing awnings with a fresh new color. In my experience, many of my customers have dreams of creating an outdoor oasis for their family and friends to enjoy life. I am a gardener myself having worked years on creating my own unique backyard oasis to enjoy.
Awning Works is here for all your home enhancements. Awning Works is also here for commercial customers to make their business stand out, run more efficiently or change their image completely. Working with Awning Works over these many years has opened my eyes to a world of challenges, possibilities and opportunities — all while having the chance to work with some great people in the communities we serve.
Adam Schechner
Senior Sales Rep
I am a Senior Sales Representative at Awning Works Inc. and the nephew/cousin of the owners. I began my career in 2015 learning the business and handling sales in the Clearwater and Tampa area. Three years ago, I moved back to Orlando and is now handling the sales from Lakeland to North Central Florida to the East Coast. In these regions, I handle high profile customers such as Disney World, Legoland, Universal Studios and SeaWorld.
As an Orlando native, I attended and graduated from the University of Central Florida in 2014 with a Bachelor's Degree in Sports & Exercise Science.
Today, I am married to my wife, who is a neuro nurse at an Orlando hospital. When not working, my wife and I enjoy visiting new local restaurants/attractions and planning our next adventure to a new city or country.
Christine Lee
Executive Administrator
Being a child of the USAF fundamentally shaped my personality and interests. I enjoy different cultures, traveling, observing patterns/nature/animals, and learning new things. No matter where I am in the world, books are my constant companion.
I am the Executive Administrator which, based on the needs of the company and staff, evolves daily. The development and refinement of the Dynamics 365 Customer Relationship Management system and Microsoft 365 Apps allows me to stay connected with, and expand, my technical knowledge. My focus tends to be operational in nature; building documentation and procedures to improve and/or clarify processes throughout the company. I strive to be a positive entity for my work-family at Awning Works.
"Thought transcends matter." – George Bernard Shaw
Annabell Avery
Sales Administrator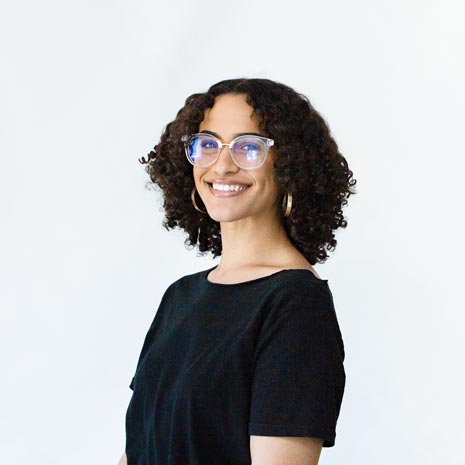 As the Central Operator for Awning Works, I handle residential and commercial sales calls and emails for beautifully crafted shade solutions. I am thankful for the Sales Team's patience as I learn.
Also, as the primary person for updating the company's CRM records, it feels good knowing I've taken an important part in guiding our most crucial tool in a profitable and successful direction.
Luke 6:31
And as ye would that men should do to you, do ye also to them likewise.
Personally, I strive to treat others with the same kindness Jesus has shown me. I hope that the customers I speak with daily hear my smile and know their business is valued and greatly appreciated.
Outside of AWI, my time is spent in Church, volunteering, helping my beloved grandmother at her wonderful burger joint, and going to the beach, as much as possible, for sun, sand, and wave therapy.