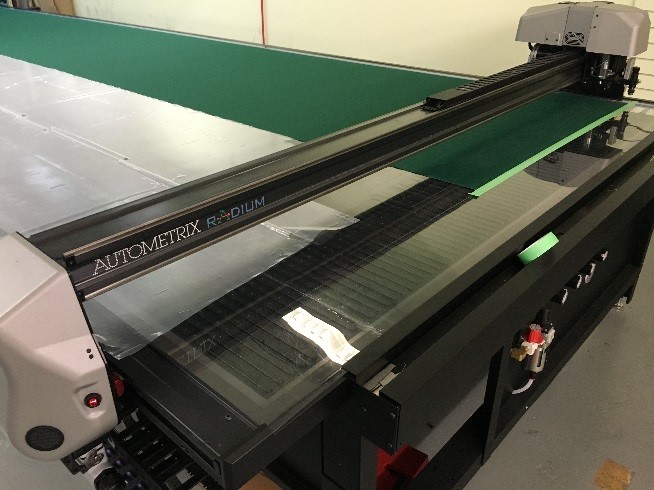 As technology advances many tasks can become more efficient and precise. Our latest addition, the Autometrix Radium, has improved our overall workflow and benefited us in many ways. Autometrix, the company behind the machine, was not a business created overnight, but the result of a passionate entrepreneur's ever evolving project. In the late 1970s the company's founder, John Palmer, discovered an interest for the development of software that helps design racing sails. With a naval architecture degree and an engineering background, he put his knowledge and skills to work building an industry leader in precision cutting machines over the course of several decades. Autometrix is located in Northern California and serves clients from around the globe, including our company. Here at Awning Works Inc., we operate this cutting machine for both commercial and residential projects.
The Pearl on First
Recently we used our new machine for the first time when designing and creating awnings for The Pearl on First, a boutique apartment complex located in St. Petersburg, Florida. The Autometrix Radium helped us efficiently craft these elegant, fixed fabric awnings.
See the Autometrix Radium in action!
This machine saves our company and our customers time and money. For example, a single hour of work with the cutter can replace what would take about 8 to 16 hours of cutting by hand. It is operated by CAD software, which stands for computer-aided design. CAD software can be utilized to analyze, plan, and bring designs to production. This software also allows designs to be archived and replicated. With this machine perfect patterns are created and cut with the precision of half a millimeter. Additionally, simple mistakes are avoided which ultimately helps reduce waste. Acquiring the Autometrix Radium is another step that Awning Works Inc. have taken towards ensuring our customers receive nothing but the best quality manufacturing.