Finding an outdoor show stopper that is unique, Made in the USA, and functional — all at the same time — can be challenging.
Architect Buckminster Fuller is the inspiration behind Awning Works' new outdoor living product which brings comfort and a unique architectural perspective to a hanging, all-weather canopy which can either be hung from a tree or suspended from a pod.
It can be used as a hammock, a daybed, or even a children's swing. With weight limits up to 600 pounds, the ways to use the Zome are endless. From yoga poses to reading – the Zome is meant to be enjoyed with nature.
Constructed entirely in the USA, with marine grade stainless steel hardware, outdoor webbing, and Sunbrella cushions, the "Zome" provides a unique backyard element or acts as a showcase piece in the hospitality industry. Customizable with over 2,000 choices of Sunbrella fabrics, the Zome is sure to add beauty and design to any outdoor space.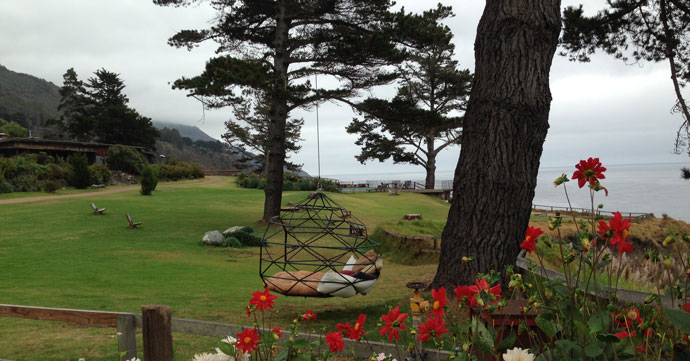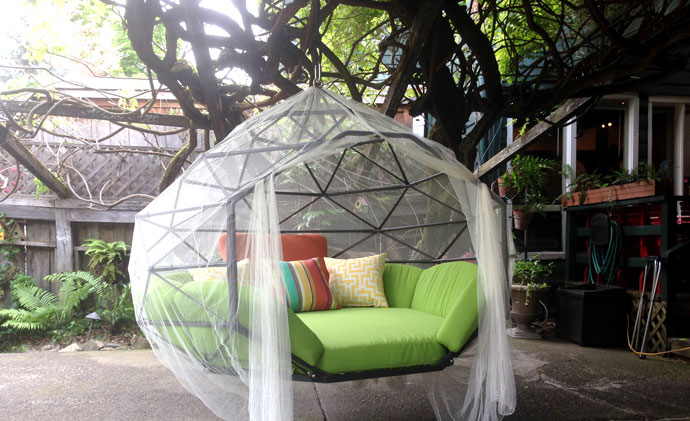 Key Features
Made in the USA
Easy assembly
Sunbrella® upholstery fabric
Zippered cushions
Includes: zome structure, mattress, wrap-around cushions, large back cushion
Designed to commercial specifications for resorts, hotels and discerning homeowners
Contact us for throw pillows as shown in photos
Contact us to find out more information about the Zome hanging, all-weather daybed.