Awning Works Inc. provides many services, from design to installation to repair & maintenance.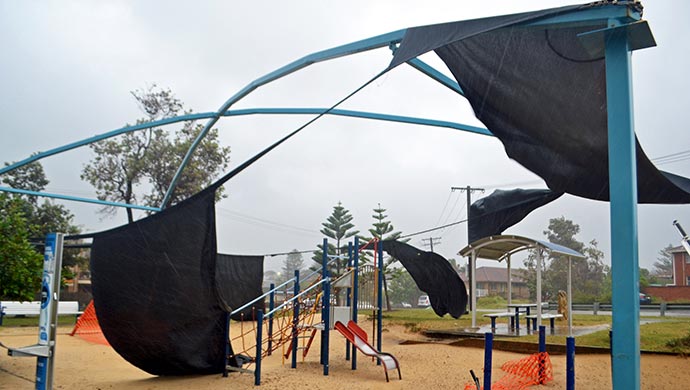 Awning and Canopy Recovers
Our recover replacement program provides a cost-effective solution for providing your customers and end-users with comfortable shade. Recovers extend the life of playground shades, awnings and canopies at schools, sports complexes, homes and businesses. Our 35 years of experience makes us experts in determining which fabric type is your best option, and we will provide a free inspection (within Tampa Bay/Orlando area) of your frame system's structural integrity.
We can also provide estimates for complete replacement of hip shades, shade sails, umbrellas and other custom shade solutions.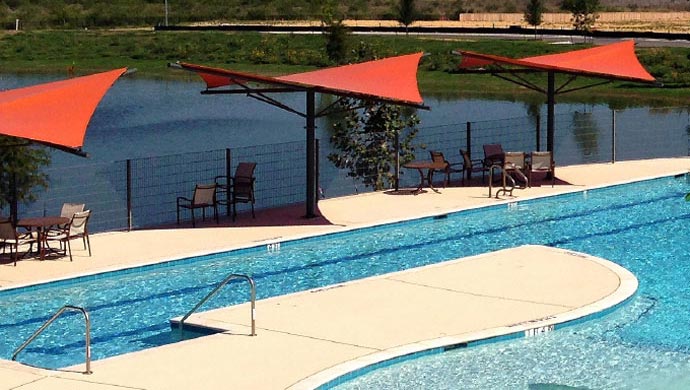 Urban and Community Design
For many years we've worked directly with designers and architects to provide design build ideas. Our extensive product line and custom design experience offer many solutions to facilitate your urban design. We help create livable spaces within public streetscapes and home communities. Providing ideas for mixed-use, downtowns, redevelopment, and livable communities is a passion of our Ownership and Sales Team.
Our Sales Team is equipped with two rendering programs to bring your project to life in a current photo or your rendered image to better appreciate the design intent you are considering.
We provide shade and beautification solutions for the physical setting for life in our communities. Offering structural umbrellas, architectural details, trellises and canopied covered areas around community pools, buildings and walkways. We work with you to take proven and innovating urban design to the next level for your residents and visitors.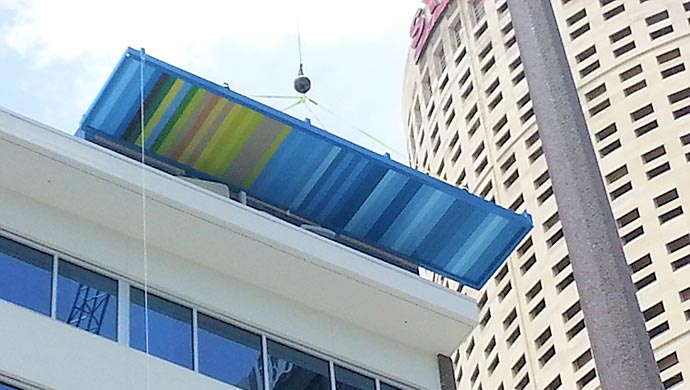 Installation Services
Utilizing our own in-house installation team ensures that your install will go smoothly. We have the capability to mobilize all equipment needed to complete any project and our nine-vehicle fleet offers schedule versatility for several services. We have our own in-house OSHA certified trainer with installers receiving 10 and 30-hour certifications, including use of forklifts and various booms. Ongoing weekly training meetings elevate the skills and safety procedures of all our installers.
Our installation team carries the necessary security credentials to work on public school properties; we are also a qualified Disney, Universal, Busch Gardens, and Lego Land provider. We are proud that our company continues to be trusted by major contractors and brands that work throughout the US.
Manufacturing and Facility
Our 22,000 sq. ft. manufacturing facility, located in Clearwater, FL is open for contractors and those in the design field to see the products we offer in our 2000 square foot indoor showroom. Our outdoor showroom features pergolas, trellises, and shade sails. You can also schedule a tour to see first-hand our manufacturing capabilities. Awning Works Inc. employs state-of-the-art equipment from computerized fabric cutting, welding and sewing to the latest aluminum welding machines. Our high quality and strict safety standards position our welding and fabrication team to create and manufacture innovative shade and architectural products for you and your customers.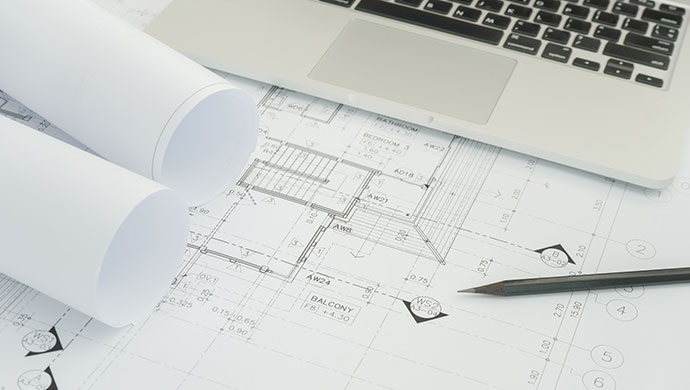 Project Management
One of the toughest challenges our industry faces is making sure a project goes smoothly from start to finish. Our PM Team supported with our customized management software begins managing your project from contract inception through shop drawing approvals, permitting, manufacturing and installation. Since so much of our work is custom, circumstances can arise fairly quickly which requires the need for flexibility, rescheduling and working well with contractors. If it is a weather delay, design changes from field conditions, or other time constraints, our project management values communication and the ability to meet day-to-day challenges with teamwork from all departments.
Repair and Maintenance
Whether it's a simple product cleaning, minor repair or a major repair, our awning cleaning and repair service department is ready for the challenge. We employ green cleaning products whenever possible and use first quality components for any repairs. We offer detailed cleaning instructions so that if you choose, you can take care of the cleaning yourself to help prolong the life of your product. Alternatively, we also offer a comprehensive maintenance service program that can be added to most product purchases.
Design & Engineering
Our in-house design team with capabilities in CAD, Solid Works and Sketchup offers the versatility to work with any design firm. Our Awning Works Inc. team has a combined 100 years of experience with custom manufacturing in all types of shade and architectural products. Working closely with our Sales and Estimating Teams, we can offer initial design intent as well as Value Engineering (VE) opportunities for your project. We thrive to provide design builds to your application goals and budget. Our outside engineering consultants are licensed in all 50 United States and fully insured. We offer a variety of pre-engineered canopies, awnings, louvers, shutters, tension structures and more that can be suited for your application then engineered site specific for your region.